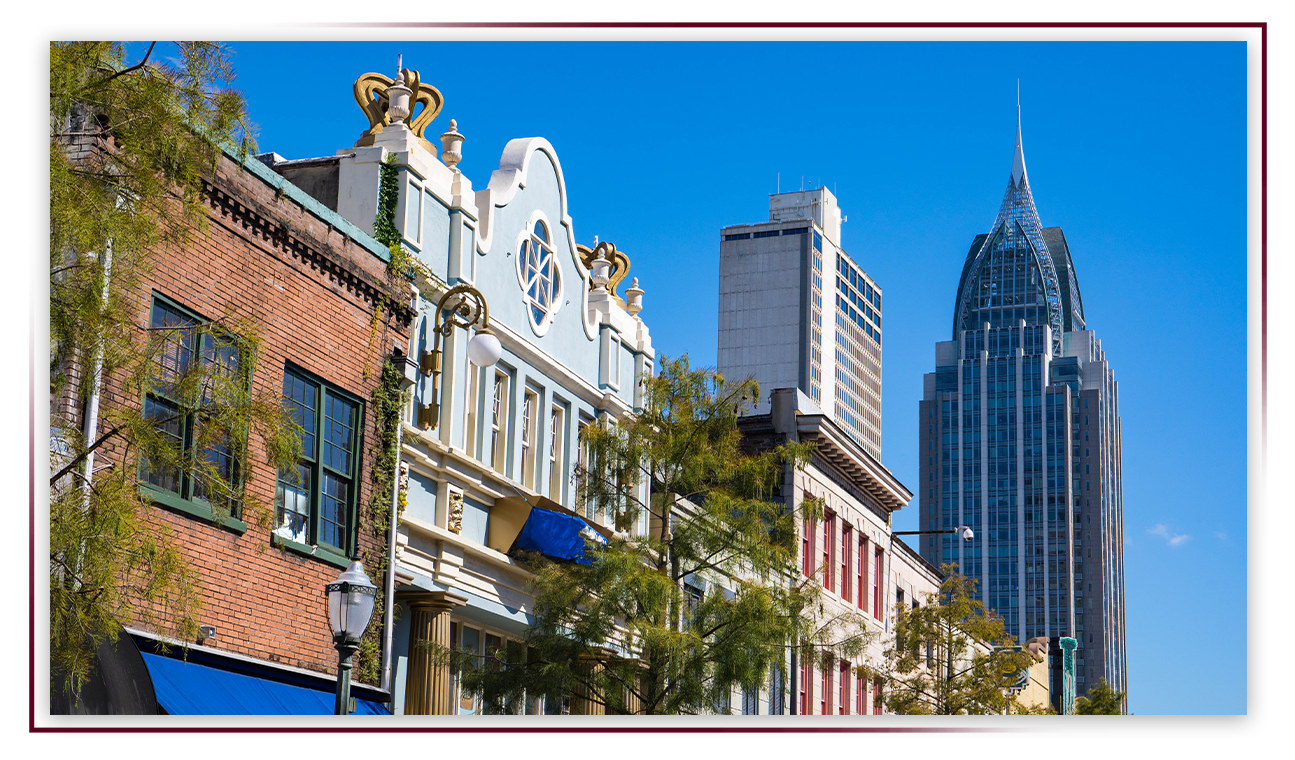 Legal Services in Mobile, Alabama
Attorneys Licensed to Practice in Alabama, Florida, and Mississippi
When choosing a law firm to represent you, experience and dedication matter. At Satterwhite Reece Law Firm, we don't just take your case: We take your case personally.
Our legal team is invested in your success and is ready to offer you a wide range of comprehensive legal services in Mobile, Alabama.
Our decades of experience allow us to provide the sound advice, innovative solutions, and sophisticated representation you need to achieve your objectives.
---
Schedule your free initial consultation with our trusted Mobile attorneys by calling (251) 325-5141 or contacting us online today!
--- Our Mobile lawyers have over 28 years of experience handling matters of business law. We offer a full spectrum of business services, including assistance with formation, transactions, litigation, and intellectual property protection and enforcement. Our team also assists clients with residential and commercial real estate transactions of all sizes, types, and complexities.
Our law firm represents aggrieved property owners in termite litigation and helps victims of negligence seek just compensation through personal injury lawsuits. If you are ready to build or update your estate plan, we can help you create and modify your will, trusts, advance medical directives, and other important documents. We also assist with matters of probate and estate administration.
Request your free initial consultation on superior legal services in Mobile & beyond by calling (251) 325-5141 or contact us online today!
We are a client-centered firm that is focused on earning your trust and confidence. Our seasoned legal professionals at Satterwhite Reece Law Firm will take the time to listen to your story and understand your unique concerns.
Our Mobile law firm's top priority is providing you with what you want and need, and our team wants you to have the peace of mind of knowing your case is in good hands. We will provide the tailored, one-on-one attention you deserve, and you will have direct access to our attorneys throughout our handling of your case.
---
Call (251) 325-5141 or contact us online to learn more about our accountable legal services in Mobile, Alabama.
---