 Mobile Intellectual Property
Protection Against Patent, Trademark & Copyright Infringement in Alabama, Florida, and Mississippi
The attorneys at Satterwhite Law Firm, LLC, have handled high-profile and complicated intellectual property matters with extraordinary results. Our experience spans a range of industries, from new and creative medical devices to innovative modifications to electric guitars.
Our intellectual property attorneys in Mobile work closely with our clients to develop legal strategies to protect their unique ideas, inventions, brands and businesses. We have helped launch many innovative startups, advised them about growth and financing options, and helped these fledgling companies gain a successful position in a competitive market.
In addition, we have lawyers dedicated to negotiating, structuring and closing complex transactions driven by innovation or technological opportunities, including licenses, joint ventures and other commercial agreements. Due to the diversity of our client base, we can see business arrangements from all perspectives, and fully understand the diverse needs of all parties to a particular transaction. That is why our clients retain us for complex IP transactions, such as Angel investments and other financing rounds, as well as Initial Public Offerings, in their journey from merely an idea to a market disrupting enterprise.
When it comes to trial, our lawyers have actually tried cases and won them. Therefore, Satterwhite Law's trial attorneys in Mobile are prepared to advocate for our clients in complex IP litigation cases before the juries, judges, and arbitrators, in any state or federal court. We represent corporations, limited liability companies, and individuals in all phases of litigation, from obtaining and defeating initial TROs and preliminary injunctions, through final appeals to the U.S. Supreme Court. We understand litigation, and we always formulate legal strategies with the client's business interests in mind.
Intellectual property law includes much more than just patents, trademarks and copyrights, and Satterwhite Law can manage all the intellectual property needs for our clients. Some of our routine practice areas are included below.
Satterwhite Law Firm Practice Areas
Intellectual Property Counseling
Patent Prosecution, Patent Infringement and Litigation
Copyright Prosecution and Litigation
Trademark Prosecution and Litigation
Internet-Related Counseling and Litigation
Trade Secrets Counseling and Litigation
Defamation
False Advertising
Privacy and Publicity Rights
Unfair Competition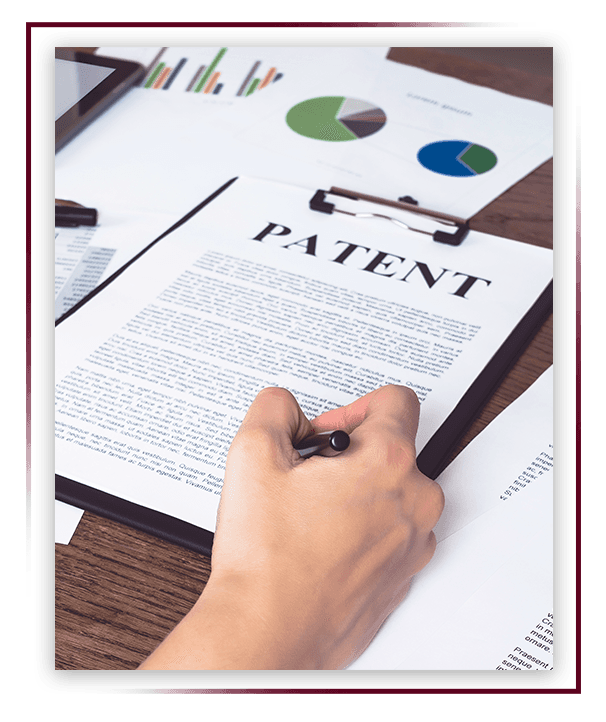 Patents:
A patent is an exclusive right granted for an invention, and provides the patent owner with the right to decide how the invention can be legally used by others, if at all. In exchange for this right, the patent owner makes technical information about the invention publicly available in a published patent document.
An inventor who wants patent protection must apply to the U.S. Patent and Trademark Office ("USPTO") in order to obtain it. That application process can be long and complicated. At Satterwhite Law, the first task of one of our intellectual property attorneys will be to discuss with you the complexity of your invention, the possibility that your patent will be challenged, and the time that you personally have to commit to the sometimes-involved registration process.
Almost all inventors need this affordable, common sense analysis from one of our attorneys in Mobile, providing you with a clear understanding if your idea is patentable and other critical IP considerations. Satterwhite Law is ready for the task.
Some important terms to learn and know during your discussion with one of our lawyers about the patent application process:
Patent Prosecution: A process by which the inventor or patent law practitioner guides the application through the USPTO, including when the USPTO patent examiners possibly challenge the validity of the patent.
Provisional Patent Application ("PPA"): A short, informal document containing text and drawings that describe how to make and use an invention; establish an effective filing date for an invention; and enable an applicant to use the term "patent pending" on the invention. The PPA expires unless a regular patent application is filed within one year of having filed the PPA.
We would be more than happy to schedule an appointment to discuss the entire patent process with you, as we have with so many other inventors and entrepreneurs.
Trademarks:
A trademark is a sign capable of distinguishing the goods or services of one enterprise from those of other enterprises. Trademarks date back to ancient times when artisans used to put their signature or "mark" on their products.
Our intellectual property lawyers in Mobile are frequently called on to provide strategic advice on how best to establish, protect, maintain and enhance valuable trademarks, including building our client's brands and businesses.
The attorneys at Satterwhite Law would welcome the opportunity to offer you a wide variety of these trademark services, including all aspects of clearance, prosecution and enforcement.
Copyrights:
Artists and creators own the rights to their creative literary and artistic works. Works covered by copyright range from books, music, paintings, sculpture and films, to computer programs, databases, advertisements, maps and technical drawings.
Our attorneys are uniquely qualified to assist our clients with protecting such rights, and would enjoy the opportunity to discuss our services with you.
IP Transactions:
The attorneys at Satterwhite law have experience in structuring transactions and leading negotiations driven by innovation or technological opportunities. These include joint ventures, strategic alliances, outsourcing, collaborations, licenses, royalty agreements, and other commercial arrangements.
In addition to understanding law and technology, the attorneys at Satterwhite Law are experienced, practical transactional lawyers who understand how to structure, negotiate and close these complex transactions.
Licensing:
Our attorneys have experience representing licensors of intangible assets and attendant intellectual property rights. These matters include license arrangements involving patents, technology, copyrights, trademarks and brands. We recognize the business interests of both the owners/licensors, as well as the licensees, which are frequently aligned, but can occasionally diverge.
Trade Secrets Litigation:
Our Mobile attorneys have experience representing both plaintiffs and defendants in trade secrets matters in diverse industries. They draw upon this formidable depth of knowledge of intellectual property, commercial litigation, and other practices area to provide an approach tailored to each individual client.
Trade secret holders frequently seek expedited injunctive relief that can result in mini trials at the beginning of cases. We can rapidly mobilize attorneys who work closely with clients, quickly get up to speed on the clients' technology, and build persuasive case strategies because of our firm's size, sophistication and experience.
---
If you have questions about Intellectual Property Law, or would like to discuss your particular concerns with one of our attorneys in Mobile & beyond, we welcome you to contact us by calling (251) 325-5141.
---
Intellectual Property
Frequently Asked Questions
Contact Satterwhite Reece Law Firm Today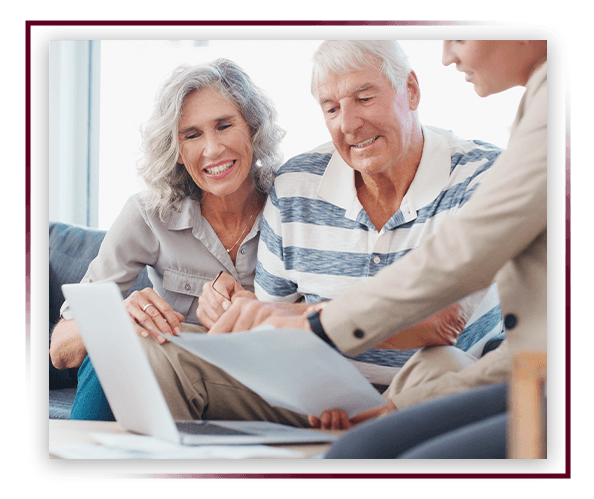 Ready To Get Started?