 Mobile Termite Litigation Attorneys
Termite Damage Lawyers in Alabama, Florida, and Mississippi
Termites are a highly destructive wood-eating insect that cause hundreds of millions of dollars in damage annually to structures in the United States. Consumers rely upon pest control companies to protect their homes and structures by providing expert, highly regulated termite prevention and control services, and reasonably assume those companies provide those services honestly and with due care.
Unfortunately, the pest control companies provide sham services leaving customers' homes and properties exposed to termite infestations and severe structural damage. On the Gulf Coast, in Alabama, Mississippi and Florida, the likelihood that an unprotected structure will suffer a subterranean termite infestation is nearly a 100% certainty due to heavy presence of Formosan termites in the region.
Do I Need to Consult a Termite Attorney?
If you find that your home or property has a termite infestation or damage, then you need to consult with lawyers in Mobile and beyond who know the termite control industry. Very often, the reason for the termite infestation and damage in a home is because the pest control company refused to provide the services it promised to its customer, and then concealed that fact from its customer, leaving the home exposed to an invasion by subterranean termites. Do not trust the pest control company if you find yourself with a termite damage claim, instead, consult with an experienced termite damage litigation lawyer first!
Why Choose Termite Attorneys at Satterwhite Reece Law Firm?
Our termite damage litigation lawyers in Mobile and the Gulf Coast have well over 25 years of diverse litigation experience and have successfully represented clients with termite damage cases dozens of times. We will fight to recover the maximum compensation available in your case well beyond just the cost of visible repairs.
Contact Our Lawyers for Termites
Our legal professionals are local and accountable to our clients. Our team understands the fear and frustration you are experiencing during this difficult time, and we will do everything we can to secure a favorable outcome in your case. When you need a skilled termite damage lawyer near you, contact Satterwhite Reece Law Firm in Mobile, AL.
---
Schedule your free initial consultation to learn more about how we can use litigation to address termite issues in Mobile & the Gulf Coast. Contact us online or call

(251) 325-5141

to speak with a termite lawyer near you!
---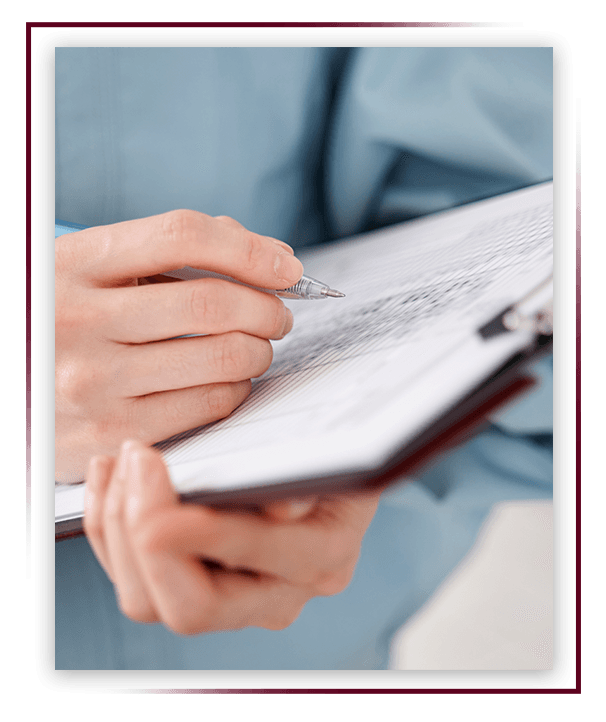 Recognizing Signs of a Termite Infestation
Few things are worse than discovering your home or property has a termite infestation and damage. Promptly recognizing and addressing termite problems can limit the extent of structural damage.
You may have a termite infestation if you notice:
Discarded wings. Termite "swarmers" or "alates" will swarm between the months of March and September along the Gulf Coast. They initially have wings to allow them to fly from the termite colony nest but upon landing on a surface they will shed those wings. A large number of discarded termite wings found inside a home or structure may indicate that there is a termite colony within the walls of your home.
Exit holes in walls and floors/mud and frass emerging from walls and floors. Termites will penetrate through walls and floors in their search for wood and water sources, the two things they require to survive. Because termites cannot survive prolonged exposure to the air and heat, they create "mud-tubes" when they penetrate a wall or floor. If you see new "mud" on an exterior or interior wall, in windowsills, on door jambs, or in the flooring of your home, then this may be due to a termite infestation.
Jammed windows/doors and sagging or uneven floors/Roof leaks and sagging roofs. Over time subterranean termites, especially the Formosan termites so prevalent on the Gulf Coast, will cause visible structural damage to homes and properties which can be observed as uneven doors, jammed windows, sagging or spongy floors, and can create roof leaks and a sagging roof structure as well. Wood members such as wood studs, frames, flooring beams and roof trusses will become "hollowed out" by a feasting termite colony and will warp and sag over time.
Paint or wallpaper damage. Termites can penetrate a variety of materials including plaster, wood paneling, sheetrock, and wallpaper. Termites will tunnel through insulation and wood sheathing within walls of homes as well. If termites "emerge" through your walls, you have a significant termite infestation and you need to contact experienced termite damage litigation lawyers immediately.
You should speak to our team at Satterwhite Reece Law Firm if your pest control company claims:
They will not eliminate the remaining termites until you sign a new contract and/or make an additional payment
They are not responsible for the termite damage due to some arbitrary factor
They have no obligation to find hidden damage
The damage is "old" damage that they don't have to repair
Their contract releases them from any liability
Their contract is "completed" or lapsed, so they are not obligated to take any further action
They only handle certain types of termites
The damage is caused by some other pest not covered by their contract
Any new infestation is somehow your fault
Often, the pest control company that promised to prevent and control the termites are guilty of fraud, fraudulent concealment, and other civil wrongs. Do not trust the people who were supposed to prevent the termites in the first place! If you have a termite damage claim, you should first consult with the Team at Satterwhite Reece Law Firm. We can advise you on how a claim should be handled and warn you about how termite companies try to avoid responsibility for termite damage claims.
If you need help seeking justice or compensation for termite damages caused by termite exterminators who promised to resolve the issue, call (251) 325-5141 to speak to a damages lawyer at Satterwhite Reece Law Firm.
We will investigate to determine if the pest control company acted wrongly, including an inspection of your home or property. We are prepared to fight the pest control company to ensure that you are fully and fairly compensated for any wrongdoing they may have committed. No matter your situation, our Mobile and Gulf Coast termite damage litigation lawyers will fight to recover the maximum compensation available to you under the law.
Termite Litigation in Mobile, Alabama
The termite litigation process may be necessary if you have been the victim of fraud or misrepresentation on the part of a property owner or pest control company. Pest control companies and their insurers have expensive attorneys, and they use a variety of strategies to try and reduce or eliminate the value of your claim, and avoid being held responsible for the damages they have caused. Thus, pursuing these cases is more difficult and complex.
Numerous laws and regulations govern the pest control industry. For those who have been harmed by termite fraud, it takes many hours of research to learn and understand the science behind termite infestation treatments, what industry providers are required to do, and to research all the case law in order to successfully pursue maximum compensation. It is crucial to work with a Mobile and Gulf Coast termite attorney with experience in handling these types of cases.
---
If you are dealing with a termite problem and have questions about your legal options, do not hesitate to call

(251) 325-5141

or contact us online to explore your options with a termite attorney near you.
---
Contact Satterwhite Reece Law Firm Today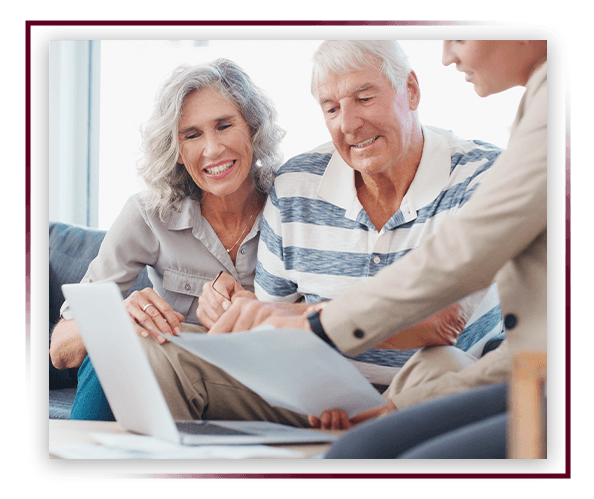 Ready To Get Started?