 Mobile Commercial Real Estate Lawyers
Licensed & Proven Mississippi, Florida & Alabama Business Attorneys
At Satterwhite Reece Law Firm, our seasoned team strives to help our clients successfully buy, sell, finance, and lease commercial real estate property in Mobile and beyond. We leverage our decades of experience to help clients structure sophisticated commercial projects in a myriad of real estate matters.
Our commercial real estate lawyers in Mobile routinely represent developers, investors, landlords, and tenants in office, industrial, and retail deals. We have counseled clients through the complexities of developing and constructing office buildings, retail centers, mixed-use developments, distribution centers, industrial plants, medical facilities, and residential developments.
Our legal professionals have also assisted many government agencies and municipalities, allowing us to build strong relationships with local government officials, lenders, appraisers, surveyors, title insurers, and brokers.
Our Commercial Real Estate Services
We are a full-service, client-centered business law firm that is committed to meeting your unique needs. To that end, we can also provide assistance with matters of private equity, mezzanine financing, debt financing, restructuring, insolvency, creditors' rights, environmental issues, and real estate litigation.
Our Mobile law firm is focused on earning your trust and confidence, and you will have direct access to our attorneys throughout our handling of your case.
---
Schedule your free consultation with our trusted commercial real estate lawyers in Mobile by calling (251) 325-5141 or contacting us online today!
---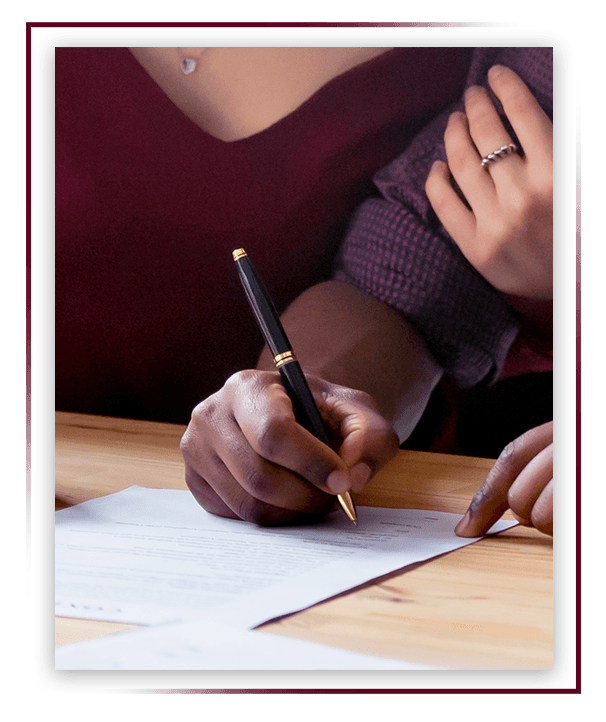 What Is Commercial Real Estate Law?
Commercial real estate law regulates the sale and transfer of properties for business use. A significant percentage of commercial real estate lawsuits involve some sort of dispute over the sale and purchase of property for commercial use. This area of law also includes other issues, including commercial leases, property and land use, liquor licensing, and zoning issues.
For instance, many state and local laws regulate permissible business activities in residential areas. Thus, commercial real estate law influences how a property can be used in a certain sector of town versus another area.
What Is a Commercial Real Estate Lawyer and What Do They Do?
Commercial real estate lawyers are professionals who concentrate in the specific laws of a given jurisdiction. They also may have applicable legal knowledge of property valuation, contract laws, business laws, and other related subjects.
In practice, our commercial real estate attorneys in Mobile may handle a wide variety of tasks, including assisting clients with:
Researching local laws
Negotiating contracts
Determining whether to buy or lease a commercial real estate property
Evaluating types of commercial leases
Assessing commercial leases from a tenant's perspective
Assigning commercial leases
Commercial banking is a major aspect of commercial real estate law in Mobile, and our team can assist you with:
Securing a commercial loan for your business
Starting a business from the ground up
Obtaining a line of credit
Navigating securities issues
Our Track Record of Success
Our extensive track record at Satterwhite Reece Law Firm speaks for itself. Over several decades, we have capably advocated for countless clients in complex commercial real estate transactions.
Some of our firm's commercial real estate success stories include:
Representing the developers in the acquisition and development of the 4,000-acre Golden Triangle Tract Planned Unit Development District on U.S. Interstate 10 in Loxley, Alabama
Negotiating a public utility contract with Wal-Mart to provide water and sewer services to the Wal-Mart Distribution Center in West Mobile County, Alabama
Litigating multiple multi-million-dollar insurance claims involving high-rise condominiums in several locales, including Gulf Shores, Alabama, and Destin, Florida
Litigating a dispute against a major national cell service provider on behalf of a commercial property client that leased property for the construction and operation of cell transmission towers
Litigating a dispute for a commercial property owner making a first-party insurance claim against its insurer for failure to pay a damage claim
Forming dozens of business entities, including corporations, limited liability companies, limited liability partnerships, and joint ventures, for purposes of acquiring commercial real estate property
Advising clients on corporate governance issues pertaining to the operation of various business entities owning and acquiring new commercial property properties
In addition, our Mobile commercial real estate lawyers have represented:
Commercial land developers in connection with acquisition, development, and construction financing
Shopping center owners in connection with the refinancing of debt on multiple commercial properties
Commercial landlords in negotiations for anchor leases and major tenant leases
A national franchise restaurant owner in acquiring numerous commercial locations in Alabama and Florida
A regional metal building manufacturer with locations across the Gulf Coast
A major commercial masonry contractor with transactions and litigation throughout the Southeast
The State of Alabama in numerous condemnation proceedings in Probate Court as well as Circuit Court
Creditors in disputes with condominium developers in Alabama- and Florida-based bankruptcy proceedings
Several owners of 300+ single-family residential units
Dozens of commercial property owners with Deepwater Horizon disaster claims
Investors and commercial property owners in cases concerning the acquisition of property for unpaid taxes and the related redemption issues
Landlords and tenants in claims involving the breach of a long-term commercial lease agreement
Commercial property owners holding property in Real Estate Investment Trusts
Many large, medium, and small construction contractors and subcontractors in major transactions and related litigation, including arbitration
Numerous contractors and subcontractors in construction and bond disputes
Commercial property owners in premises liability lawsuits
Owners and operators of multiple group homes for the mentally challenged
---
Call (251) 325-5141 or contact us online to request your free consultation with our trusted commercial real estate attorneys in Mobile today!
---
Contact Satterwhite Reece Law Firm Today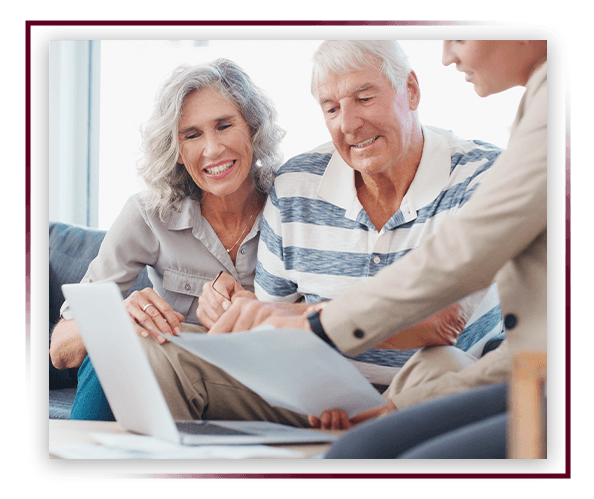 Ready To Get Started?