 Mobile Estate Planning Attorneys
Trust, Will & Probate Lawyers Licensed to Practice in Alabama, Florida, and Mississippi
Every adult needs a plan for what will happen to them, their assets, and their loved ones once they pass away. An estate plan allows you to establish your wishes and provide enforceable instructions that must be followed upon your death or in the event you become incapacitated.
Our team at Satterwhite Reece Law Firm can help you create an estate plan that comprehensively protects your interests. These sensitive matters require a human touch, and we will take the time to talk with you and get a full understanding of your concerns and goals.
Why Hire Our Estate Planning Attorneys in Mobile, AL
Our Mobile estate planning lawyers have over 28 years of legal experience in drafting, modifying, and finalizing wills, trusts, advance medical directives, and other instruments. We can also represent clients in matters of estate administration, will contests, and probate. When you need a skilled estate planning attorney near you, contact Satterwhite Reece Law Firm.
---
Get started on your estate plan today. Call (251) 325-5141 or contact us online to schedule a free initial consultation with our estate planning attorneys in Mobile.
---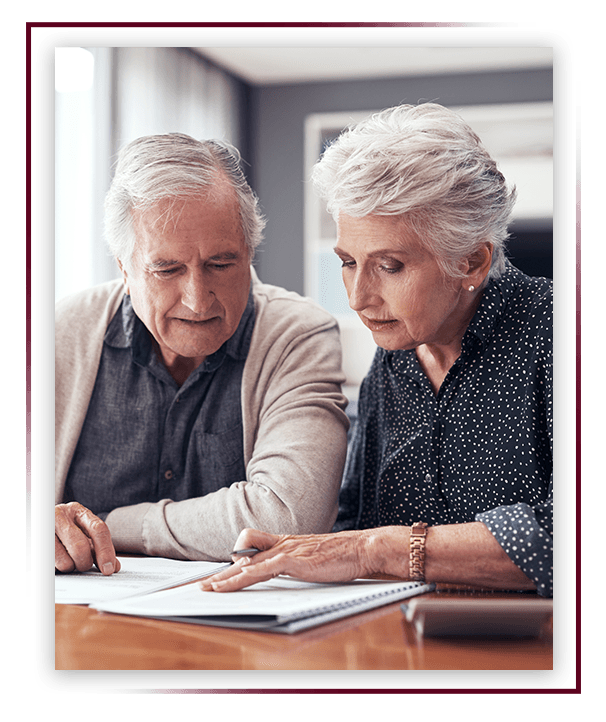 Our Estate Planning Services
Whether you are looking to build an estate plan from scratch or make updates to certain documents, our estate planning lawyers in Mobile at Satterwhite Reece Law Firm can provide the knowledgeable and compassionate guidance you need. We are familiar with virtually all areas of estate planning and can tailor our approach to suit your specific objectives.
Our Mobile estate planning attorneys can assist you with:
Your will. Your last will and testament permits you to name a guardian for your minor children, a personal representative to represent your estate in probate, and beneficiaries to your assets. The contents of a will become public as part of probate, and your instructions for distributing assets will only be carried out near the end of the estate settlement process. Your will must be properly signed and witnessed to be enforceable. We can help you draft, validate, and make changes to your will.
Trusts. A trust is a more complex financial instrument that allows a third party – a trustee – to hold assets for the benefit of your chosen beneficiaries. Many types of trusts exist, each with its own purposes and features. A revocable living trust can be used similarly to a will in terms of asset distribution, but, crucially, assets placed in trusts typically avoid probate. Trusts are also private and highly customizable. Irrevocable trusts, for example, cannot be modified once created, but they can be designed to achieve asset protection and other significant advantages. Our estate planning attorneys in Mobile can help you establish a trust and tailor it to your specific needs.
Advance medical directives. A key part of effective estate planning is planning for incapacity. If you were to become suddenly hospitalized and unable to speak, instructions defined in your advance medical directives can be used to decide what types of medical treatment you will receive (or not receive). For example, you may wish to not be resuscitated, or you may have specific preferences for end-of-life care. We can help you draft clear instructions and ensure the appropriate parties know where to find them.
Powers of attorney. In addition to providing medical instructions, it can also be a good idea to give someone the authority to act on your behalf should you become incapacitated. Appointing a power of attorney allows a trusted agent to make decisions and fulfill responsibilities that you define. Many choose to appoint a medical power of attorney to serve as an advocate in healthcare settings and a financial power of attorney to handle other affairs, such as paying bills. Our estate planning lawyers can complete all necessary paperwork and offer advice for selecting agents.
Probate and estate administration. When someone passes away, their estate must be settled in the eyes of the law. Probate is the court-supervised process that accomplishes this task. A personal representative, either appointed in the will or by the court, will be responsible for locating inventorying estate property, notifying heirs and creditors, settling debts, filing taxes, resolving conflicts, and distributing assets. Unfortunately, probate is often expensive, time-consuming, and stressful, and many personal representatives are overwhelmed by the scope of their responsibilities. Our Mobile law firm frequently handles matters of estate administration and can assist personal representatives and other interested parties throughout probate.
Will Contests. In some cases, the probate process will be interrupted by a will contest. This involves an interested party – someone who stands to benefit from the outcome of the challenge – claiming that the will is not valid or enforceable. This may be because the document was allegedly written under duress, because the testator was not of sound mind, or one of several other disqualifying reasons. The courts take will contests very seriously, and litigation may be necessary to resolve the dispute. We represent personal representatives and interested parties in these matters.
If you need experienced guidance creating or updating any aspect of your future plans, our estate planning attorneys in Mobile are here for you. Contact us today at (251) 325-5141.
Why You Need to Create and Update an Estate Plan
You may think you do not need to worry about estate planning until you are older or become seriously ill. The truth is every adult should have an estate plan, regardless of their age, health status, or financial circumstances.
Consider the following questions:
If you were to suddenly pass away, who would be responsible for overseeing your estate and honoring your final wishes? How could anyone verify what those wishes are or seek to enforce them?
Who would take care of your minor children if you were no longer around?
If you suddenly became unable to communicate due to an injury or illness, who would manage your affairs or advocate on your behalf?
Estate planning can help you answer these and other important questions. However, you must proactively create your estate plan, as you will only be able to finalize documents while you are of sound mind.
If you pass away without any estate plan in place, you will have no control over what will happen to your assets or loved ones. In the absence of a will, your property will be distributed in accordance with the state's intestacy laws, which typically means assets will be divided amongst your most immediate surviving relatives.
Any specific preferences you may have had will not be carried out. Additionally, if you become incapacitated, you will also have no say in your care or how your affairs will be managed. Taking the time to create an estate plan can eliminate uncertainty and prevent these unfortunate outcomes.
You should also plan to review and make any necessary changes to your estate planning documents every few years, even if your preferences or circumstances have not substantially changed. Certain life events, such as a marriage, divorce, or birth of a child, may warrant immediate modifications.
What is an Estate Planning Attorney? Why Do I Need One?
You'll need to make sure your plan can hold up in court and play out the way you intended, and the best way to do that is by working with an attorney. An estate planning attorney in Mobile can help you identify even the smallest areas of concern and make sure everything you would like addressed is thoroughly handled. There are other benefits to working with an estate planning attorney as well, including the possibility of avoiding probate, reducing tax liabilities, and making things easier on your loved ones.
Estate planning is one of those legal areas where if you don't cross all your Ts and dot your Is, so to speak, it could change the meaning of your words. An attorney will be extremely detail-oriented and ensure the estate transfer process goes smoothly.
What Does An Estate Planning Attorney Do?
Working with a Mobile estate planning attorney is probably one of the best things you can do for the future of your family and your loved ones. We will work with you, tax professionals, and financial advisors to create the most ideal estate plan based on your needs.
Aside from the services mentioned above, our estate planning lawyers can also help with:
Identifying your beneficiaries

Planning for long-term health care

Working with financial advisors to reduce your estate tax burdens
Our attorneys know what legal estate planning strategies will best fit your situation. For example, there are a variety of trusts to choose from when it comes to planning your estate. We can provide sound advice backed by years of experience on which trust will best suit your needs and will do our best to prevent disputes that may come up in the future. Our team also does a great job of keeping up with the latest estate planning laws in Alabama.
How To Avoid Probate In Alabama
At Satterwhite Reece Law Firm, we can help you avoid the probate process through strategic estate planning. By working with our knowledgeable Mobile estate planning attorneys, you can protect your assets and spare your loved ones from the complexities and costs of probate.
To avoid probate in Alabama, consider these strategies:
Revocable Living Trust: Transfer assets to the trust while retaining control during your lifetime. Pass them directly to beneficiaries without probate.
Beneficiary Designations: For assets like life insurance policies, retirement accounts, and payable-on-death (POD) bank accounts to bypass probate
Joint Ownership: Holding assets jointly with rights of survivorship allows seamless transfer to the surviving joint owner without probate.
Small Estate Affidavit: For estates with minimal assets, Alabama offers a simplified probate process through a small estate affidavit.
Gifts: Gifting assets during your lifetime can lower the estate's value, reducing probate complexities.
Our estate planning attorneys at Satterwhite Reece Law Firm have more than 20 years of experience and offer personalized service to all clients to create effective estate plans that help them avoid the probate process. Reach out to us to make an appointment -- our estate planning lawyers in Mobile will take the time to understand your intentions and concerns and create a comprehensive estate plan that meets all of your needs. Avoiding probate through proactive measures ensures smoother asset transfer to chosen beneficiaries.
Contact Our Mobile Estate Planning Law Firm
Do you have more questions about what we can do for you? Do not hesitate to give our estate planning attorneys in Mobile at Satterwhite Reece Law Firm a call at (251) 325-5141. We would be happy to answer any of your questions.
---
Our Mobile estate planning lawyers are ready to provide the advice and guidance you need to protect your legacy. Contact us online or call (251) 325-5141 to get started.
---
Contact Satterwhite Reece Law Firm Today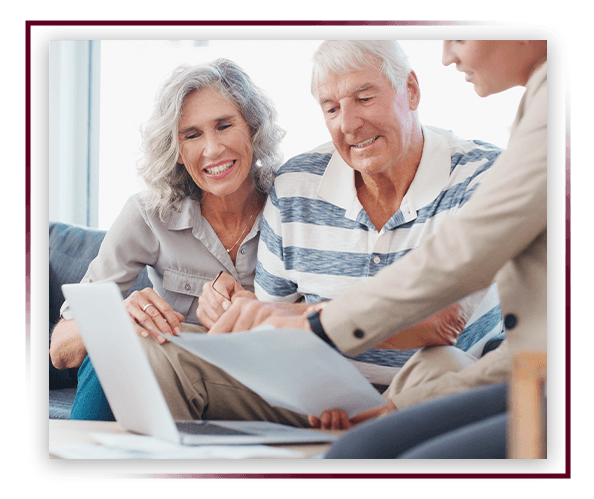 Ready To Get Started?