 Mobile Personal Injury Attorneys
Leading Car Accident Lawyers Licensed to Practice in Alabama, Florida, and Mississippi
When you suffer injuries due to the negligence of another person or organization, you deserve to be fully compensated for all damages. Hiring capable legal representation can help ensure your rights and interests are protected in and out of the courtroom.
At Satterwhite Reece Law Firm, we will go to bat for you and fight hard for what you deserve. Our Mobile personal injury lawyers have over 28 years of legal experience and more than 30 jury trials under our belts.
Why Choose Our Mobile Personal Injury Lawyers
We are extensively familiar with how courts adjudicate personal injury claims and will work to recover maximum compensation for all losses, including compensation to cover medical bills, lost wages, pain and suffering, and other considerations.
When you need a Mobile lawyer who is on your side, turn to Satterwhite Reece Law Firm for our experienced personal injury attorneys near you.
---
We can provide the aggressive representation you need to prevail. Schedule a free initial consultation with our proven personal injury attorneys in Mobile by calling (251) 325-5141 or contacting us online today.
---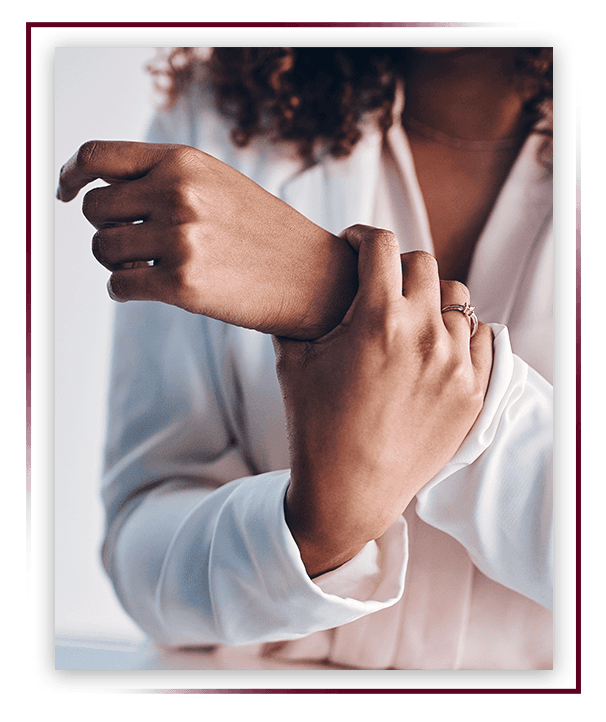 Protecting Your Rights after an Injury-Causing Accident
You will need to take proactive steps and avoid making common mistakes to protect yourself and your right to recover damages following an injury-causing accident. Keep in mind that anything you say may eventually be used against you by the defendant's legal team.
Immediately after an accident where you sustain injuries, you should seriously consider:
Staying quiet. Check to make sure everyone is okay and call an ambulance if anyone needs emergency medical attention. Otherwise, avoid making any statements to other participants, including any apologies, admissions of fault, or suggestions that you are "okay."
Documenting the incident site. Take pictures and video of the scene, including any factors that may have contributed to causing the accident. If you can, take photos of your injuries before any wounds are treated. Look out for any security or traffic cameras that may have captured what happened.
Calling law enforcement. In certain situations, you may be required to call the police if someone was injured in an accident. It is often in your best interest to do so even if it is not required by local law, as the responding officer will create an official report that can later become a key piece of evidence.
Obtaining contact information. You will need the names, addresses, and phone numbers of each participant. If you were involved in a car accident, you will also need each driver's license and insurance information. Flag down any witnesses and attempt to get their contact information, if possible.
Seeing a doctor as quickly as possible. Make sure you get a full medical evaluation to confirm and document any condition caused or exacerbated by the accident. You will also need to strictly follow any prescribed medical treatment plan. Failing to follow your doctor's advice could be seen as an admission that your injuries are not as serious as you claim.
Hiring legal representation. You must hire legal representation sooner rather than later, as there are deadlines for filing personal injury claims. Furthermore, in the aftermath of an accident, you will likely be contacted by the defendant's insurance company and legal team. You should not field these inquiries on your own. Instead, explain your legal representative will call them back. When you hire our personal injury attorneys in Mobile,

we will handle all communications on your behalf and immediately get to work on building your case.
Holding All Responsible Parties Accountable
In some personal injury cases, there may be more than one person or entity responsible for the damages you have suffered. For example, if you were injured at work due to an equipment malfunction, there may be a claim for third-party liability against the equipment manufacturer.
We will work tirelessly to identify all responsible parties and hold them accountable for the harm you have endured. Our team at Satterwhite Reece Law Firm is made up of aggressive litigators who will fight to ensure you receive just compensation for your injuries.
Our Mobile personal injury lawyers can help you with claims involving:
Car accidents
Truck and 18-wheeler accidents
Bicycle accidents
Pedestrian accidents
Construction injuries
Workplace injuries
Dog bites
Product liability
Brain and spinal cord injuries
Boating accident injuries
Wrongful death
How to Win Your Personal Injury Claim
You will need to act quickly if you want to hold a negligent party financially responsible for your damages, as each state enforces a statute of limitations on personal injury lawsuits. In Alabama, you will have two years from the date of the accident to file a claim. Injured parties in Mississippi will have three years, while people injured in Florida will have as many as four years.
Our team is extensively familiar with the rules and procedures for personal injury claims in each state we practice in and will aggressively advocate for you every step of the way. Both economic and non-economic damages may be available in your case, and we will always seek the maximum compensation available. The best possible result may come in the form of a negotiated, out-of-court settlement, but we are always ready to go to trial.
Depending on your specific circumstances, we will work to recover compensation for:
Medical expenses
Lost wages
Property damage
Physical and emotional pain and suffering
Punitive damages
Call Our Personal Injury Lawyers to Recover Compensation
If you were injured due to someone else's negligence in Alabama, our team of Mobile personal injury attorneys can help you seek justice and fight for the compensation you deserve. Contact our law firm today for skilled legal counsel.
---
Put our decades of experience to work for you. Call (251) 325-5141 or contact us online to schedule your free initial consultation with our dependable personal injury lawyers in Mobile, AL.
---
Contact Satterwhite Reece Law Firm Today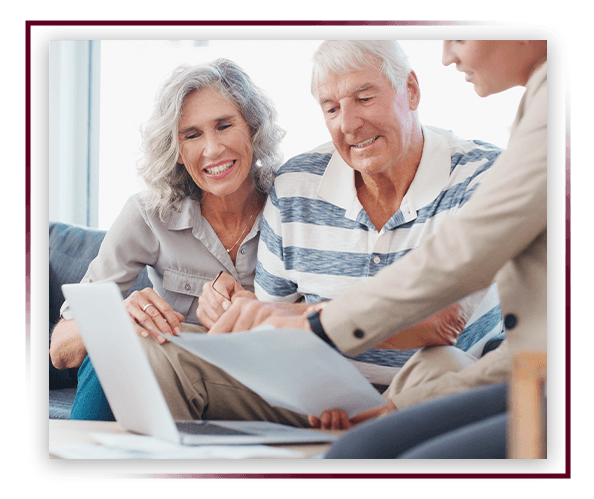 Ready To Get Started?